Click here to vote online (you will need your seven-digit Pension Boards member ID).

When will the Annual Meeting take place?
The 2018 Annual Meeting of Members of The Pension Boards-United Church of Christ, Inc. will be held on Thursday, May 10, 2018 commencing at 8:30 a.m., Eastern Daylight Time, at The Interchurch Center, 475 Riverside Drive, Room 1020, New York, New York 10115, and at any adjournment thereof for the election of Trustees, the presentation of annual reports and the transaction of such other business as may properly come before the meeting.
The Annual Meeting Notice and Proxy Ballots have been mailed to eligible voting members.
Who is eligible to vote?

The following Members are eligible to vote:
Active Member – A Member who:


has ministerial standing in an Association or Conference associated with the United Church of Christ; or
is an Employee of a Church or eligible Employer; AND
is participating in the Annuity Plan by paying in contributions or having contributions paid on her or his behalf into the Plan, in accordance with the Plan

Inactive Member – A Member who has been, but no longer is, an Active Member and who has accumulations in the Annuity Plan.


Annuitant Member – A Member who is receiving an Annuity from the Plan because of age or disability.


Terminated Member – A Member who no longer has ministerial standing or who has had a severance from employment with a Church or Employer.


A person on whose behalf contributions are made to a Herring-Stark account AND who is 100% vested in his or her account, in accordance with the provisions of the Herring-Stark grant program.
What am I voting for?

The purpose of the ballot is to:
Appoint the General Counsel and Corporate Secretary of the Pension Boards as your Proxy to represent you at the Annual Meeting, to act in accordance with the authority stated on the ballot and your instructions.
Instruct your Proxy how to vote for Trustees. (Please visit the Pension Boards website for biographical information for the Trustee nominees whose names appear on the ballot.)
You may also appoint some other person as your Proxy, if you wish, by indicating your Proxy nominee in the designated area on the ballot. To be valid, a write-in alternative must be a Pension Boards member both qualified to vote and present at the meeting.

Why is there only one proxy representative listed on my ballot?

In prior years, 18 proxies (three from each of the six geographic regions of the United Church of Christ) were designated by members in their respective regions. Proxies traveled to the annual meeting venue.

The cost of conducting such a meeting has increased steadily over the years. The Pension Boards believes that those funds may be used more effectively for members' benefit.

In 2016, the Board of Trustees directed that there be one proxy and that the General Counsel and Corporate Secretary serve in the role of proxy. The General Counsel was chosen because the role of the General Counsel includes responsibility for the annual membership meeting's compliance with applicable laws. This method of conducting the annual meeting is consistent with the practices followed by corporate entities when conducting their annual meetings.

Who are the Trustee nominees?

Ms. Marguerite Boslaugh, CFA, FSA (Class of 2022) has worked for Connecticut General Life Insurance Company/CIGNA for more than 40 years.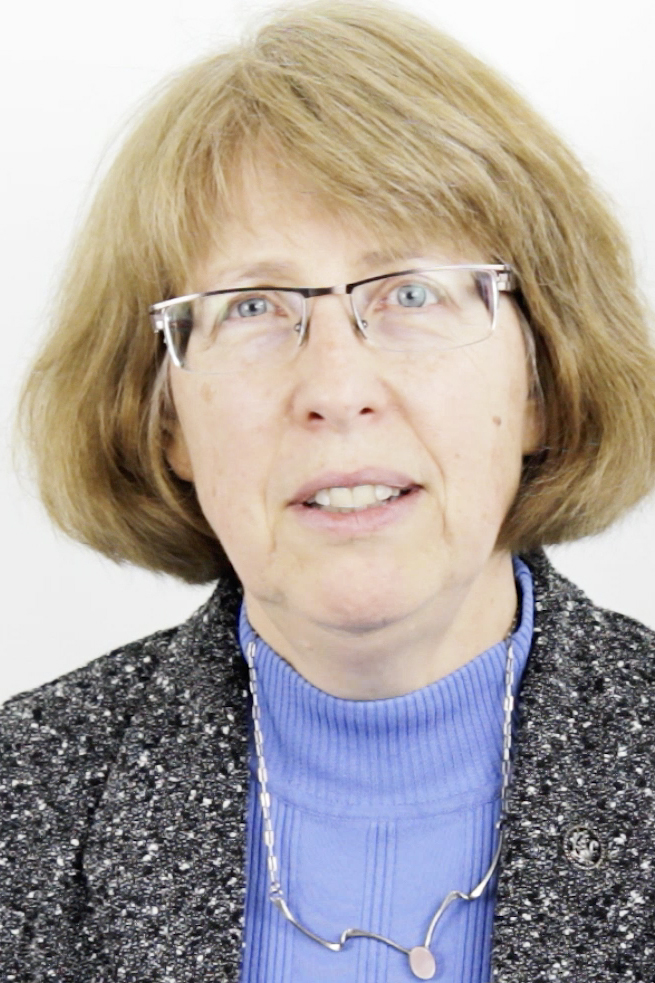 As a member and then graduate of Cigna's Actuarial Executive Development program, she held various positions in Connecticut General/Cigna's individual insurance, group pensions, corporate actuarial, and health and dental insurance operations between 1975 and 1994. In 1994, she moved to Cigna Investment Management, working in the Portfolio Management area. Thereafter, she was named Investment Managing Director for $16 billion in total assets. She retired in 2012; however, she continues to work in Cigna Investment Management through their Encore program.

Ms. Boslaugh received her Bachelor of Science degree from the University of Nebraska and is a Fellow of the Society of Actuaries, a member of the American Academy of Actuaries and a Chartered Financial Analyst of the CFA Institute.

Ms. Boslaugh is married to Dave Guadliana. The couple makes their home in Simsbury, Connecticut. She is a member of the First Church of Christ UCC in Simsbury, Connecticut, where she is a member of several boards. Marguerite is a member of the Pension Boards' Investment Committee and is a Director of UCBMA.

The Rev. Joel E. Strauch, CFA (Class of 2022) is retired and continues to serve on the boards of a number of organizations.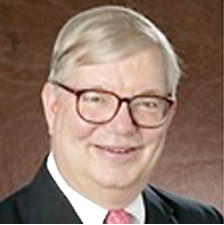 Rev. Strauch received a B.S.F.S. degree from the Georgetown University School of Foreign Service, an M.Div. from Union Theological Seminary, and an M.B.A. from the Columbia University Graduate School of Business. He was ordained to ministry in the United Church of Christ in 1973 and served as Senior Minister of Highland Avenue Congregational Church in Orange, New Jersey from 1974-1975.

From 1977-1990, Rev. Strauch held several positions at J.P. Morgan Investment Management, including Investment Research Officer, Vice President of Balance Accounts, Senior Vice President in Futures and Options, Fixed Income Groups and Portfolio Manager. In 1991, he joined Munich American Reinsurance Company as Vice President and Treasurer. From 1994-1996, he was Senior Vice President and Portfolio Manager at Munich RE Capital Management, and from 1996-1999, he worked at Salomon Smith Barney Asset Management as Director of Travelers Asset Management International, Institutional Sales and Client Service. In 2000, he joined Pacific Investment Management Company, LLC (PIMCO), as Director of PIMCO Specialty Markets LLC (2000-2005), and in 2006, became Senior Vice President with responsibility for developing and servicing new and existing account relationships with US domestic insurance companies for the Client Facing Financial Institutions Group – Account Management, Insurance Channel. He retired from Pacific Investment Management Company in 2014.

Rev. Strauch serves on a number of boards, including the Boards of Managers for AAFMAA Wealth Management & Trust LLC and AAFMAA Mortgage Service LLC, on the EMCERT advisory board to the Emergency Department of the University of Virginia Health System, as Chaplain General of the National Huguenot Society, and as Treasurer of the White Gables Condominium Owners Association. He serves on the Pension Boards' Executive, Governance, Personnel, Investment, and Corporate Social Responsibility Committees.

Mr. George L. Ochs (Class of 2022) is an investment management professional with more than 30 years' experience in the areas of portfolio management and real assets.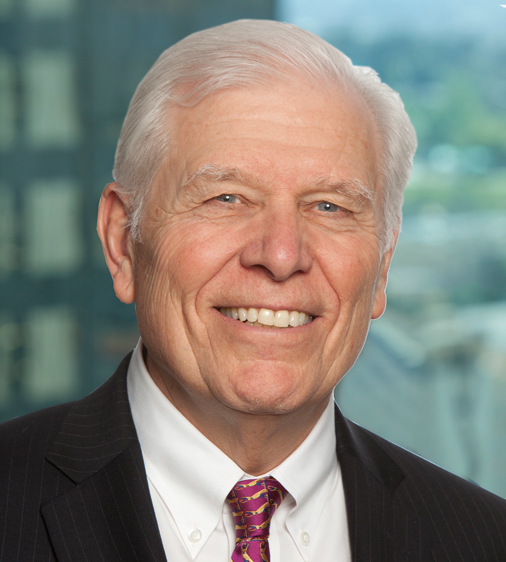 Mr. Ochs holds an undergraduate degree in engineering and an Executive MBA. In 1988, he joined Prudential Insurance's Boston office, serving as a development professional. In 1995, he moved on to J.P. Morgan, where he served as portfolio manager and then as a client services and business development executive. During his J.P. Morgan tenure, Mr. Ochs was based in London for three years, where he established a European and Middle East Global Real Assets investment advisory and business development team.

In 2017, Mr. Ochs joined CityView, a Los Angeles-based multi-family investment and development firm, where he currently serves as an investor relations and business development professional.

Mr. Ochs' outside interests include establishing an alumni scholarship program for his high school, with significant community support currently generating meaningful annual scholarship awards for needy graduating students.

Mr. Lawrence Yunaska, CPA (Class of 2022) is the managing partner in the 15-person Cleveland accounting firm of Baumgarten & Company LLP, where he specializes in accounting, tax, and management advisory services for closely held businesses. Mr. Yunaska has been with the firm since 1978, and a partner since 1983. He, with his wife of 40 years, resides on the West Side of Cleveland, Ohio.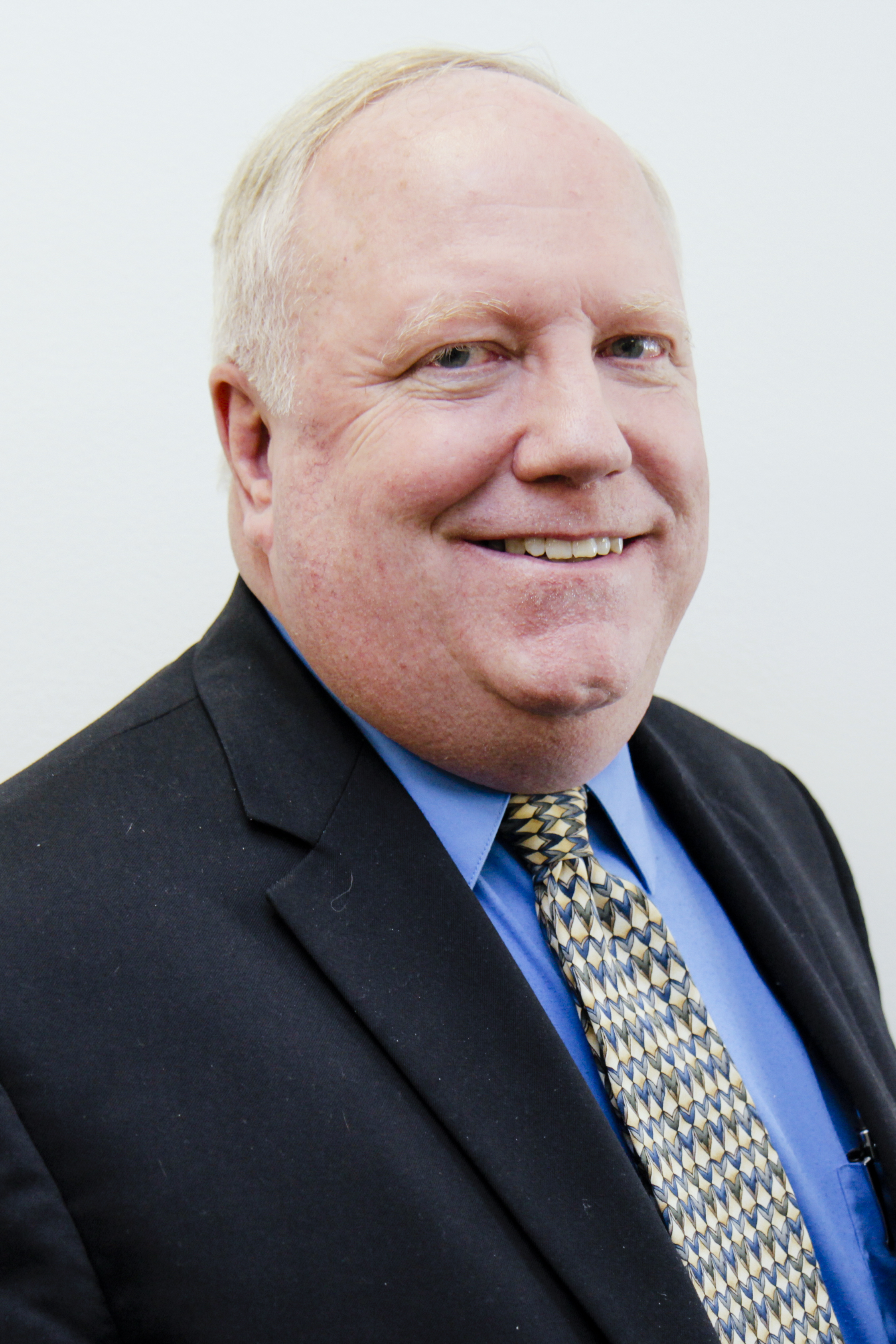 Mr. Yunaska is a 1973 graduate of Westlake High School and a 1977 graduate of Wittenberg University. He is a member of the American Institute of Certified Public Accountants, as well as of the Ohio Society of Certified Public Accountants. Mr. Yunaska has served on various state committees for the Ohio Society of Certified Public Accountants, as well as local Cleveland committees. He also serves as an advisor to various boards of directors of local Cleveland companies and nonprofit organizations. Mr. Yunaska was the President of the Lakewood/Rocky River Rotary Club and is currently treasurer of North Coast Health Ministry and Deaconess Foundation and serves on both Boards. He served as treasurer of the Dover Congregational Church in Westlake, Ohio for 17 years.

As Vice Chair of the Board of Trustees, Mr. Yunaska serves on the Pension Boards' Executive, Governance, and Personnel Committees. He also chairs the Audit, Budget, and Enterprise Risk Management (ERM)/Technology Steering Committees.



How do I cast my vote?

Eligible voting members may cast their ballots:
It is very important that you vote your ballot, electronically or by mail. In addition to ensuring that you have a voice in the governance of your pension boards, the return of your ballot is counted in determining whether there is a quorum of members present for the annual meeting, whether or not you plan on attending.

Voting will close at 5:00 p.m., Eastern Daylight Time, on Wednesday, May 9, 2018. If you are voting by mail, please mail your ballot by April 20, 2018 to ensure that your vote will arrive in time and be counted.